BULLION BEST SELLERS


What does Pre-Order mean?
If Pre-order is indicated on a product, and says stock is available, that means that the item is available to order, with delivery expected in the near future. It is not available in store at this time and we are waiting on delivery.
Canadian

Exchange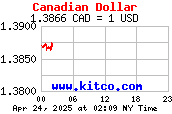 Gold

(Canadian Funds)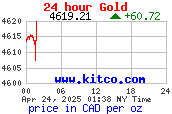 Silver

(Canadian Funds)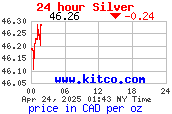 Platinum

(Canadian Funds)